Hi there!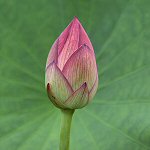 Welcome to our wiki, and thank you for your contributions! There's a lot to do around here, so I hope you'll stay with us and make many more improvements.
Recent changes is a great first stop, because you can see what other people are editing right this minute, and where you can help.
Please sign in, if you haven't already, and create a user name! It's free, and it'll help you keep track of all your edits.
Questions? You can ask at the Help desk or on the "discussion" page associated with each article, or post a message on my talk page!
Need help? The Community Portal has an outline of the site, and pages to help you learn how to edit.
I'm really happy to have you here, and look forward to working with you!
--ko (talk) 06:47, 16 February 2009 (UTC)
Re: Introduction
Edit
So basically I'll just ignore the blank headings, right? That's okay. (Just a suggestion, if can place a message box in the section to mark it as unfinished, just like they do in WP?) --koisuru (talk) 04:06, 19 February 2009 (UTC)
Do what you want :) --koisuru (talk) 14:53, 19 February 2009 (UTC)
Headings
Edit
What would be our rule for section headings? Personally I wanna go with Wikipedia's MOS on headings.
It states: "Capitalize the first letter of the first word and any proper nouns in headings, but leave the rest lower case. Thus "Rules and regulations", not "Rules and Regulations"."
It's just style anyway, but what are your views on this? --koisuru (talk) 15:57, 19 February 2009 (UTC)
Re: Existing templates
Edit
I placed preliminary code in {{Infobox character}}... Just make your changes if any. (P.S. I'm logging out) --koisuru (talk) 16:24, 19 February 2009 (UTC)
I noticed you're using the font size "smaller". How about "small" instead? --koisuru (talk) 14:05, 20 February 2009 (UTC)
What exactly will cut across the lines? --koisuru (talk) 16:19, 20 February 2009 (UTC)
In my opinion, no. In my other wiki I use a 90% font size style and it looks fine. Besides what long line of text do we have to include in the infobox? --koisuru (talk) 16:46, 20 February 2009 (UTC)
OK... I guess no other issues, right? --koisuru (talk) 17:32, 20 February 2009 (UTC)
Minor things I noticed: if we can make some data optional (so the rows not filled in won't show up), and if we can place a {{Tnavbar}}... --koisuru (talk) 07:51, 21 February 2009 (UTC)
Either fair use or nothing (don't select any) will be okay. --koイsuru (talk) 07:48, 16 March 2009 (UTC)
Hi, can you help me on this one? As you can see, we have some IPA pronunciation guides in Eureka Seven#Licensing and broadcast but they don't seem to render quite correctly (see the Wikipedia article for reference) in my browser, Firefox 3. Is there something missing? Do they render correctly for you? --koイsuru (talk) 14:39, 5 April 2009 (UTC)
Eureka Seven Original Soundtracks
Edit
I'm just wondering why you used a plural "soundtracks"? I think it should be singular, or is it? –koisuru (talk) 18:12, 17 May 2009 (UTC)
Hi I'm not sure if you've heard, but there's a manga series that debued last month with an upcoming anime in April. Even though you haven't logged in since July I thought you might want to know if you're on Wikia again. +y@talk 21:08, February 11, 2012 (UTC)